Postponed
FR 18.
Feb
2022
7:30 PM
Stage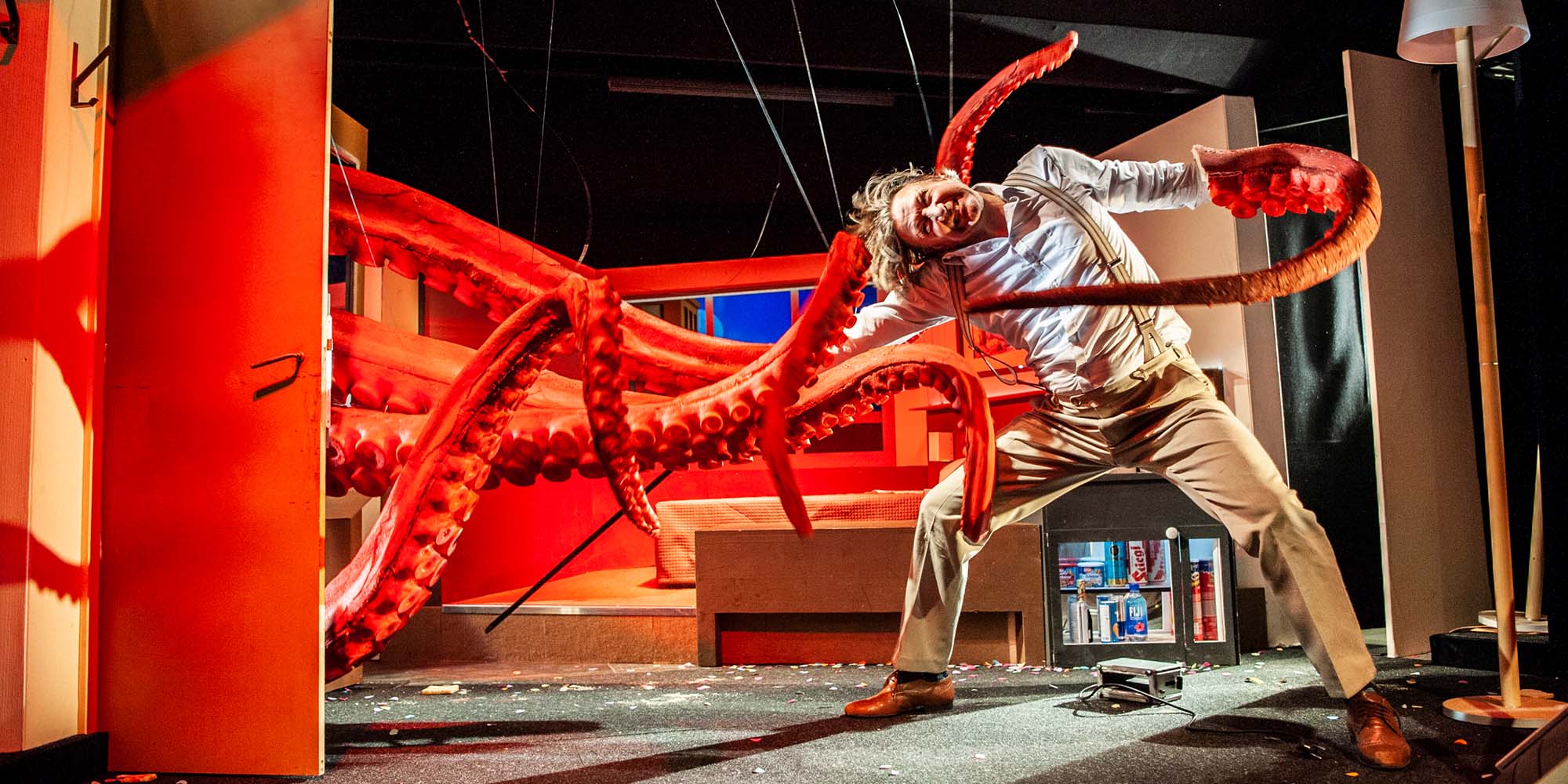 PÙNKITITITI!
Puppetry, magic and musical theatre for young and old
Musical theatre | Concert | 4+ | Children | Young people | Family | Kindergarten | School, primary level
What's a giant octopus doing in a hotel room? What's going on with this opera singer, having a mid-life crisis? The Salzburg Marionette Theatre present their acclaimed production "Pùnkitititi!". Written for the 2020 Salzburg Mozart Week, it can now be seen in Vienna! This is a homage to Mozart's tireless spirit of discovery, which managed to combine humour, tension, opera, the imaginary world and real life.r
Musik von WOLFGANG AMADEUS MOZART, Bearbeitung von Florian Willeitner
Andreas Simma
Schauspiel/Pantomime
Ensemble des Salzburger Marionettentheaters
-
Philippe Brunner
Künstlerische Leitung
Anne-Lise Droin
Marionetten
Vladimir Fediakov
Marionetten
Edouard Funck
Marionetten
Max Kiener-Laubenbacher
Marionetten
Emanuel Paulus
Marionetten
Ursula Winzer
Marionetten
Pool of Invention Ensemble
-
Florian Willeitner
Leitung, Violine, Soulfiddle, Mandoline
Joschi Öttl
Trompete, Flügelhorn
Marko Ferlan
Gitarre, Kontrabass
Gernot Haslauer
Kontrabass, Posaune
Philipp Lamprecht
Percussion, Stabspiele
Doug Fitch Regie
Bühne, Kostüme
Alexander Proschek
Technik
Günther Schöllbauer
Technik
Don't miss a thing
Subscribe to our newsletter now.
We treat your data carefully.
The privacy policy of the Vienna Boys' Choir applies