SU 27.
Mar
2022
2:00 PM
Interval
Stage
ICH HOB DICH TSUFIL LIB
Double concert: Eli Meiri & Five Yiddish Divas
World Music | Lieder & singing | Concert | Adults
Part 1
This programme was created by three women who accompany themselves on guitar. Lloica Czackis, a Frenchwoman of Argentinian descent, sings songs from three of the great Yiddish Theatres — New York, Warsaw and Buenos Aires. Isabel Frey performs songs chronicling social and political issues by Eastern European Jews; and Viktoria Hessl sings of love in the language of the Sephardic Jews, Judeo-Spanish. This is the world premiere performance of this programme. Discover the bygone world of the Polish shtetlekh. Witness the stark contrast between those lost places and the New World, where this music reached its peak in the 20th century before returning to conquer the whole of Europe.
Part 2
Elias Meiri teams up with the opera singer Shira Karmon and the jazz mezzo soprano Clara Montocchio. They present their "Songs in Yiddish" programme, which draws on the trio's klezmer and jazz roots. Their performances are spirited and playful, and seek to reawaken the Viennese Jewish tradition. The sheer joy and energy which this music conveys is not to be missed. The same is true of the virtuoso piano interludes contributed by Elias Meiri, whose European and Mediterranean origins converge in a rhythmic festival.
Lloica Czackis
Gesang & Gitarre
Viktoria Hessl
Gesang & Gitarre
Isabel Frey
Gesang & Gitarre
Clara Montocchio
Mezzosopran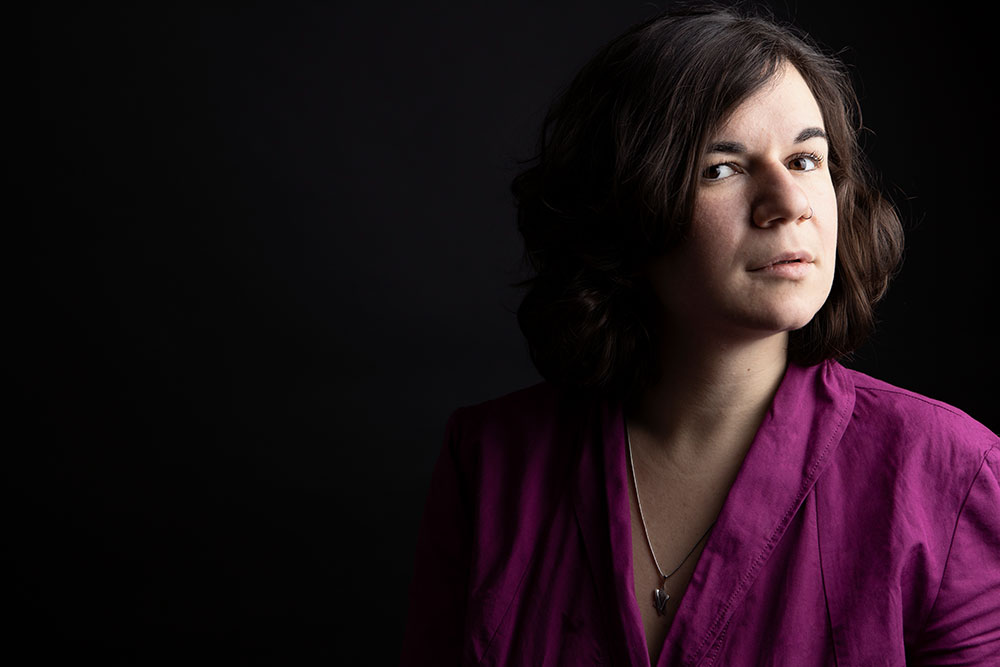 Don't miss a thing
Subscribe to our newsletter now.
We treat your data carefully.
The privacy policy of the Vienna Boys' Choir applies