FR 17.
Sep
2021
11:00 AM
Stage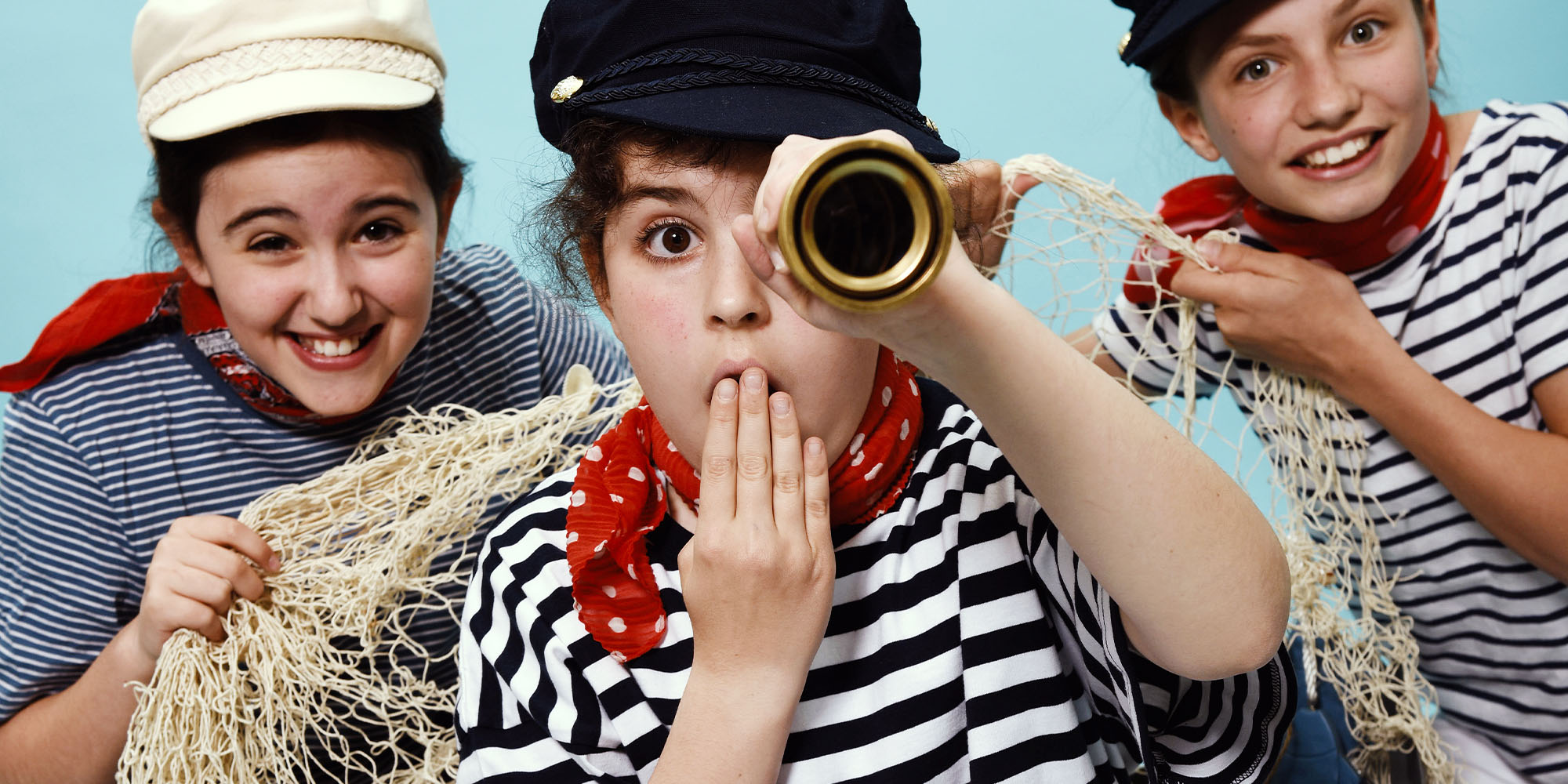 KRACH IN CHIOZZA
Carlo Goldoni in einer Bearbeitung für das Wiener Kindertheater
Out of the ordinary | Play | Children | Young people | Adults | Family
Ab in die Lagune! 1761 hat Carlo Goldoni seine Komödie unter dem Titel "Le baruffe chiozzotte" in Venetischem Dialekt verfasst. Bis heute – 260 Jahre später – hat es seinen festen Platz in der Theaterliteratur behaupten können – zu recht, wie das Ensemble des Wiener Kindertheaters meint! Goldoni entführt sein Publikum dabei in eine Straße am Hafen des Fischerdorfes Chiozza, dem heutigen Chioggia im Süden der venezianischen Lagune. Die Frauen sitzen Netze stopfend und tratschend vor ihren Häusern. Thema sind ihre Männer oder Verlobten, die allesamt noch auf Fischfang sind. Einzig der Bootsbesitzer Toffolo ist auch da. Sein Herz brennt eigentlich für Checca, trotzdem schmeichelt er aus Spaß Titta Nanes Verlobten Lucietta, was für gehörigen Aufruhr unter den Frauen sorgt. Dieser bald schon ungezügelte Streit landet schließlich vor Gericht. Toffolo klagt nämlich kurzerhand alle an, mit denen er im Disput liegt. Es wird am Gerichtsadjunkten Isidoro liegen, einen (durchaus unterhaltsamen!) Weg zu finden, um alle wieder zu versöhnen …
Sibylle C. Gaier
Dramaturgie
Sylvia Rotter und Petrica Voicu
Regie
Eva Redtenbacher-Kohout
Requisiten
Es spielen über 100 Ensemblekinder des Wiener Kindertheaters
in wechselnden Besetzungen
Don't miss a thing
Subscribe to our newsletter now.
We treat your data carefully.
The privacy policy of the Vienna Boys' Choir applies