WE 18.
May
2022
7:30 PM
Interval
Stage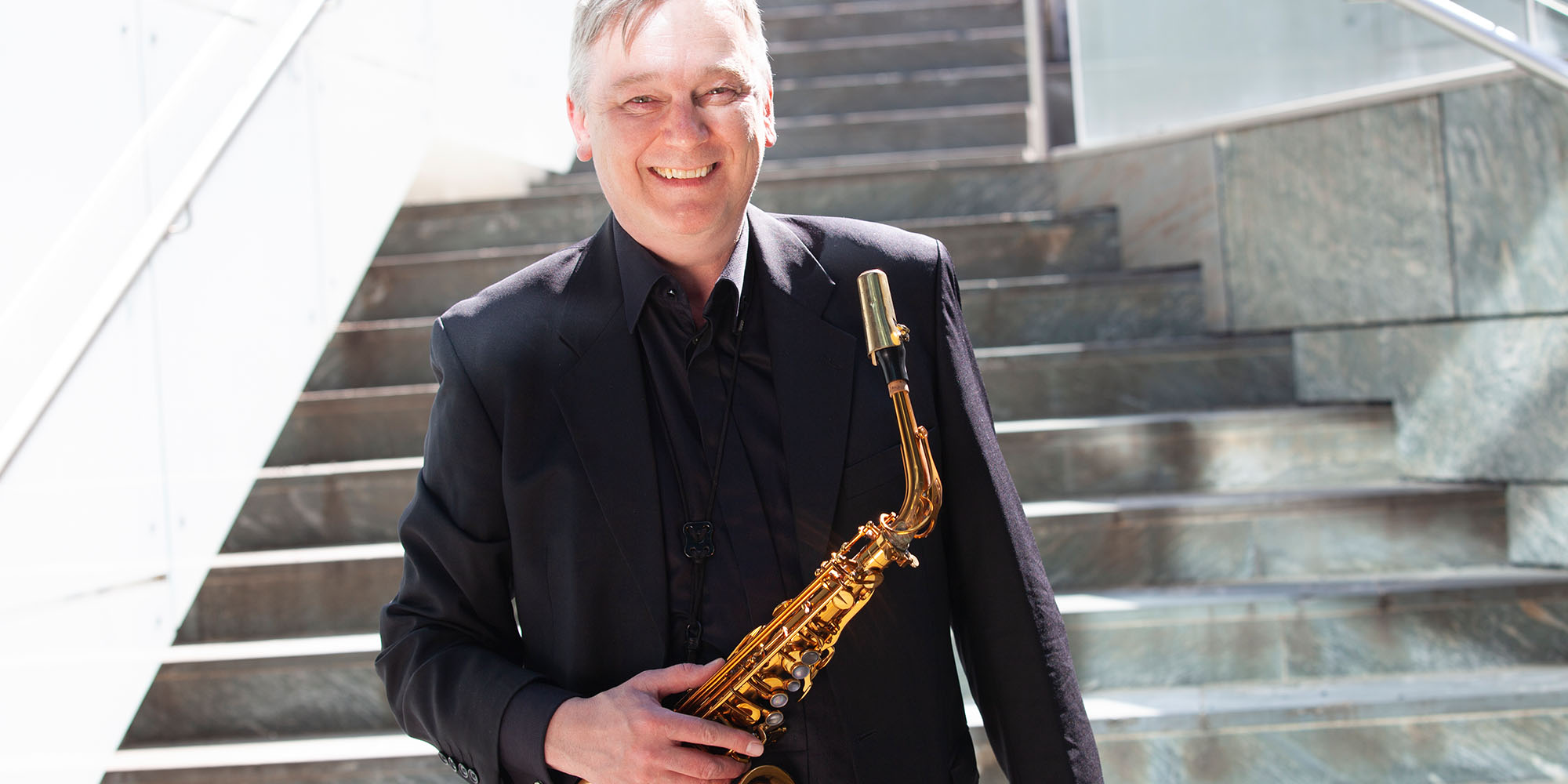 LIEBER VIEL SAXOPHON (Lots of saxophones!)
KUG-Sax-Sippia & Andreas Woyke open the American Songbook | Curated by Gerald Preinfalk
Chamber music | Orchestral music | Jazz | Concert | Young people | Adults
"What could possibly be finer than a saxophone? Lots of saxophones!" That's what Gerald Preinfalk thinks. And that's why, many years ago, he founded the 12-piece saxophone orchestra "KUG-SAX-SIPPIA". He wanted to convey the sheer range of the instrument. As he put it: "There is something special about a group of saxophones played in the classical style. They can produce a sound like a church organ, but they can also sound like a jazz big band." With this in mind, Preinfalk has arranged that masterpiece of symphonic jazz, George Gershwin's rousing "Concerto in F", for his "KUG-SAX-SIPPIA" ensemble with pianist Andreas Woyke.  Afterwards he uses his own compositions to demonstrate just what twelve saxophones can do.
GEORGE GERSHWIN Concerto in F (Arrangement: Gerald Preinfalk)

GERALD PREINFALK Nassir Sketches, School is over, u.a.
Gerald Preinfalk
Dirigent
Don't miss a thing
Subscribe to our newsletter now.
We treat your data carefully.
The privacy policy of the Vienna Boys' Choir applies