WE 22.
Dec
2021
3:00 PM
Stage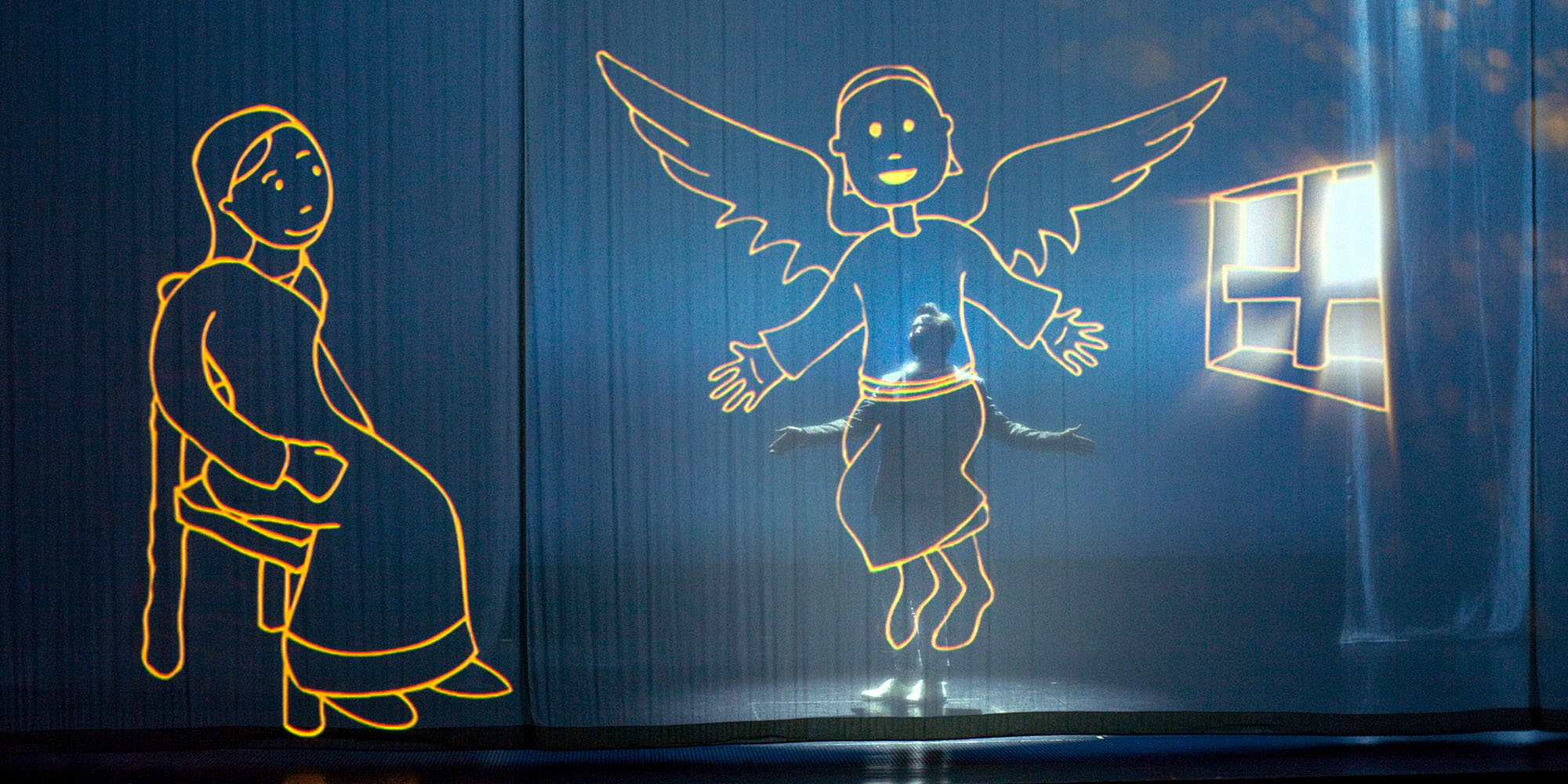 THE NEW VIENNA NATIVITY PLAY
A MuTh production / repeat production
Musical theatre | Concert | Play | Specials | 4+ | Children | Young people | Adults | Family
Armed with questions, an actor sets out in search of a new understanding of Christmas. His encounters with Mary, Joseph and the shepherds open his eyes to what the Bible story of the birth of Jesus really aims to tell us, and prepare him for his personal meeting with the baby in the crib.
The narrator, Julian Loidl, assumes a wide range of roles. Time and again he manages to surprise the audience and touch the hearts of young and old alike. At his side are a pair of musicians who are capable of serving up every musical style — including rap. And then there are the friendly, affectionate animated characters. They don't just want to mix with the actor and the musicians, but with the audience as well!
The story of Christmas, retold through the techniques of modern theatre. For families with children aged five and above.
Die Weihnachtsgeschichte neu erzählt
Otto Jankovich
Buch & Regie
Paul Gößeringer
Animationen
Clemens Sainitzer
Violoncello
Don't miss a thing
Subscribe to our newsletter now.
We treat your data carefully.
The privacy policy of the Vienna Boys' Choir applies