SU 16.
Apr
2023
5:00 PM
Stage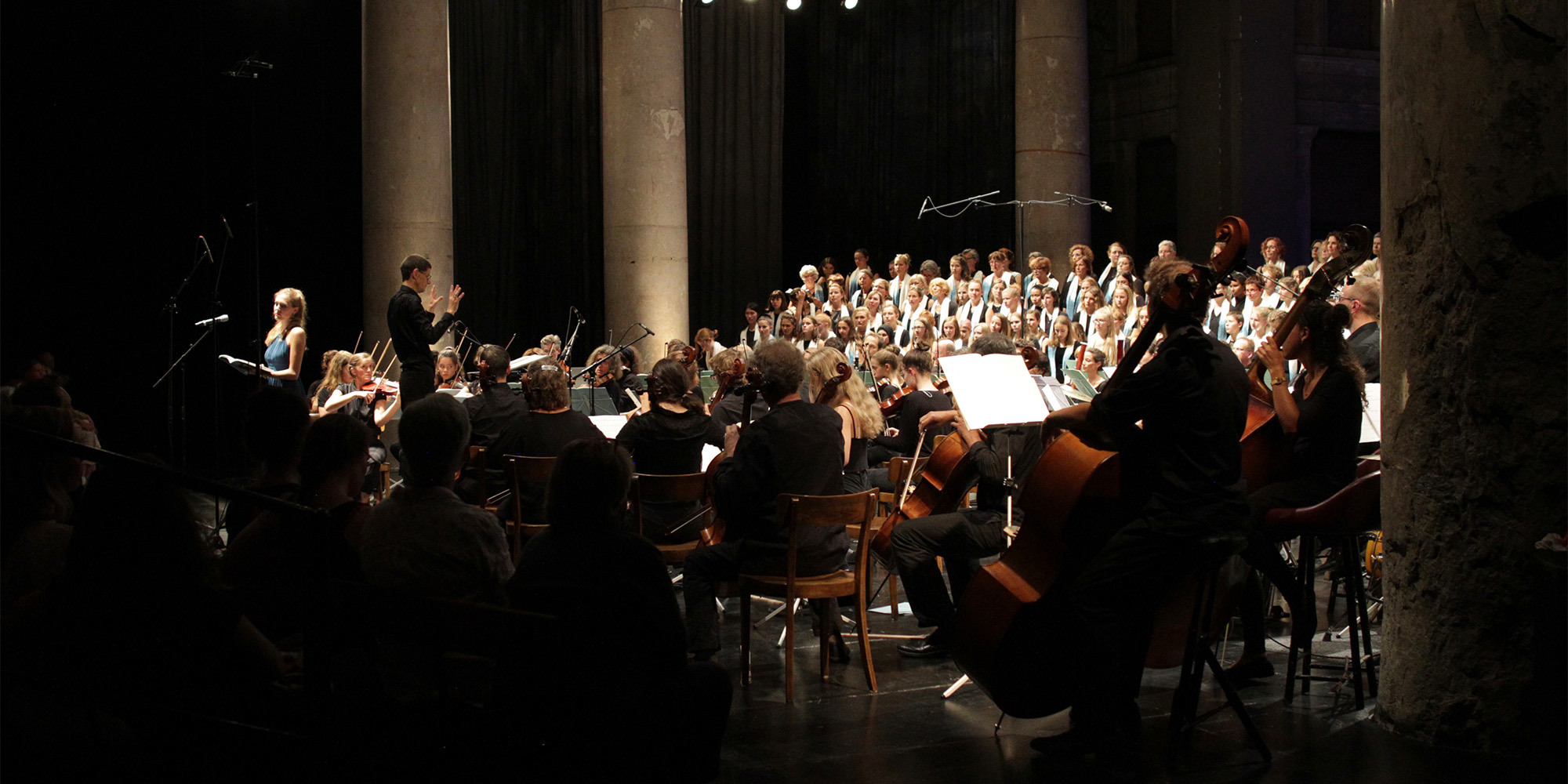 OUR WORLD IS ON FIRE
Oratorio concert
Choral music | Orchestral music | Classic | Concert | Children | Young people | Adults | Family
An impassioned cry from what might be the "final generation": "Our World is on Fire". Inspired by the "Fridays for the Future" movement, German composer Rainer Bartesch has written a contemporary oratorio which serves as a clear warning that the physical and spiritual well-being of our society and of our planet must be put at risk no longer. The call goes out from the Senior Choir of the Wien-Mauer Rudolf Steiner School and the SchallMauer Youth Orchestra, a collaboration with the Freie Musikschule Wien (Free Music School of Vienna). The Wien-Mauer Rudolf Steiner School is the oldest Waldorf (Steiner) school in Austria. Their Seniors work with the Freie Musikschule Wien at regular intervals on large-scale projects for choir and orchestra. Previous collaborations include Karl Orff's "Carmina Burana", a Requiem by Luigi Cherubini, Antonio Vivaldi's "Gloria", and a Franz Schubert Mass. Their most recent performance was Karl Jenkins' multi-faith work "The Armed Man – A Mass for Peace".
Presented by: Rudolf Steiner Schulverein Wien-Mauer
FRANZ LEHÁR Gold und Silber, Walzer op. 79

JOSEPH HAYDN Te Deum in C-Dur, Hob.XXIIIc:2

RAINER BARTESCH Our World is on fire, an Oratory for our Future
Solist aus dem Chor der St. Florianer Sängerknaben
Sopran
Jörg Dekan Eixelsberger, Franziska Grunze, Angela Schindler, Ursula Bosch, Jakob Pejcic, Thomas List
Einstudierung, Chor und Orchester
Stefan Albrecht
Gesamtleitung
Don't miss a thing
Subscribe to our newsletter now.
We treat your data carefully.
The privacy policy of the Vienna Boys' Choir applies