TU 01.
Feb
2022
7:30 PM
Stage
RITTER, DENE, VOSS
Winderlich, Rose, Tuppy
Literature | Play | Specials | Adults
Ritter, Dene, Voss: a glimpse into the future for "Wiener Theatergeschöpfen", performed by students about to graduate from the Max Reinhardt Seminar.
THOMAS BERNHARD Ritter, Dene, Voss

Musik: LUDWIG VAN BEETHOVEN Streichquartett F-Dur op. 59/1

Symphonie Nr. 3 Es-Dur op. 55, "Eroica", in einer Aufnahme der Wiener Philharmoniker unter Wilhelm Furtwängler von 1944
Tilman Tuppy
ist Ludwig ist VOSS
Katharina Rose
ist seine ältere Schwester ist DENE
Lili Winderlich
ist seine jüngere Schwester ist RITTER
Liliya Nigamedzyanova
Viola
Melchior Saux
Violoncello
Hanga Balla und Rosa Schurian-Stanzel
Kostüm
Sophie Heizinger
Ausstattung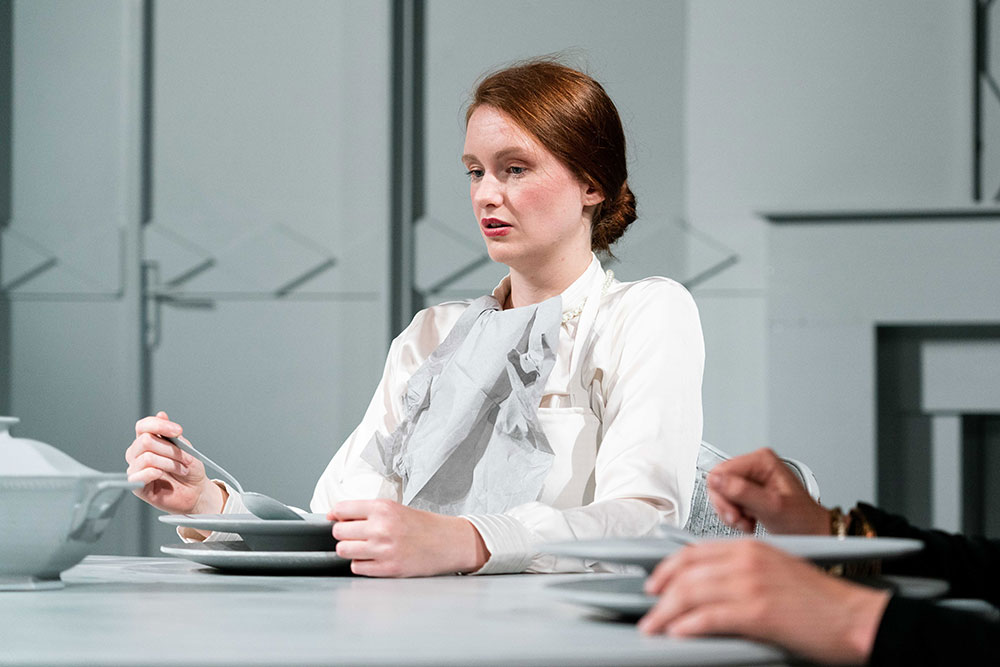 Don't miss a thing
Subscribe to our newsletter now.
We treat your data carefully.
The privacy policy of the Vienna Boys' Choir applies