TH 03.
Mar
2022
7:30 PM
Interval
Stage
Destiny? Choice!
Classical heroines; eternal voices.
Chamber music | Lieder & singing | Concert | Reading | Adults
Princess Deidamia, who was in love with Achilles; Queen Berenice, who sought to rule Egypt alone; Ariadne, who was left sitting alone by heroic Theseus; Medea, who was tricked in love, cheated in life, and shorn of honour; all walk the stage tonight. With great bravery and enormous strength of will, they all take control of their fate. Classical female protagonists are found throughout literary and musical history, including the dramatic concert arias of Haydn and Beethoven, and in the scenes composed for speaking voice and string quintet by Tanja Elisa Glinslner. We meet these women at the most decisive points in their lives, and we witness how they resolve their internal conflicts and manage their role in society. Sarah Marie Kramer brings them to life in song, while Burgschau actress Caroline Peters gives them a speaking voice and provides readings of related texts.
JOSEPH HAYDN "Arianna a Naxos", "Scena die Berenice"

TANJA ELISA GLINSNER "Scena di Medea" für Sprechstimme und Streichquintett

LUDWIG VAN BEETHOVEN "Ah! Perfido, spergiuro"
Franziska Hackl
Rezitation
Sarah Marie Kramer
Sopran
Nora Romanoff-Schwarzberg
Viola
Gundula Leitner
Violoncello
Anna Mittermeier
Kontrabass
Tanja Elisa Glinsner
Dirigentin (Scena di Medea)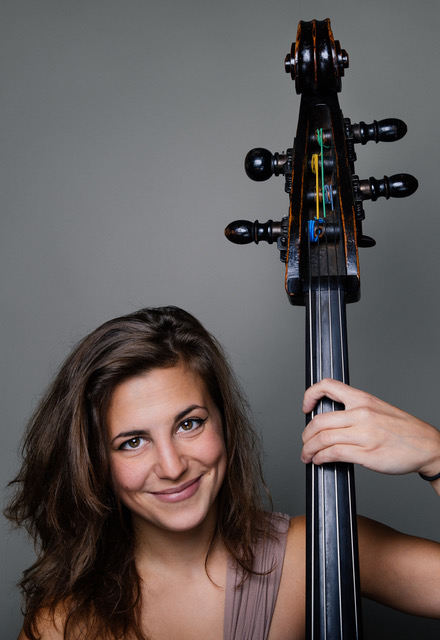 Don't miss a thing
Subscribe to our newsletter now.
We treat your data carefully.
The privacy policy of the Vienna Boys' Choir applies