TH 12.
Aug
2021
7:30 PM
Stage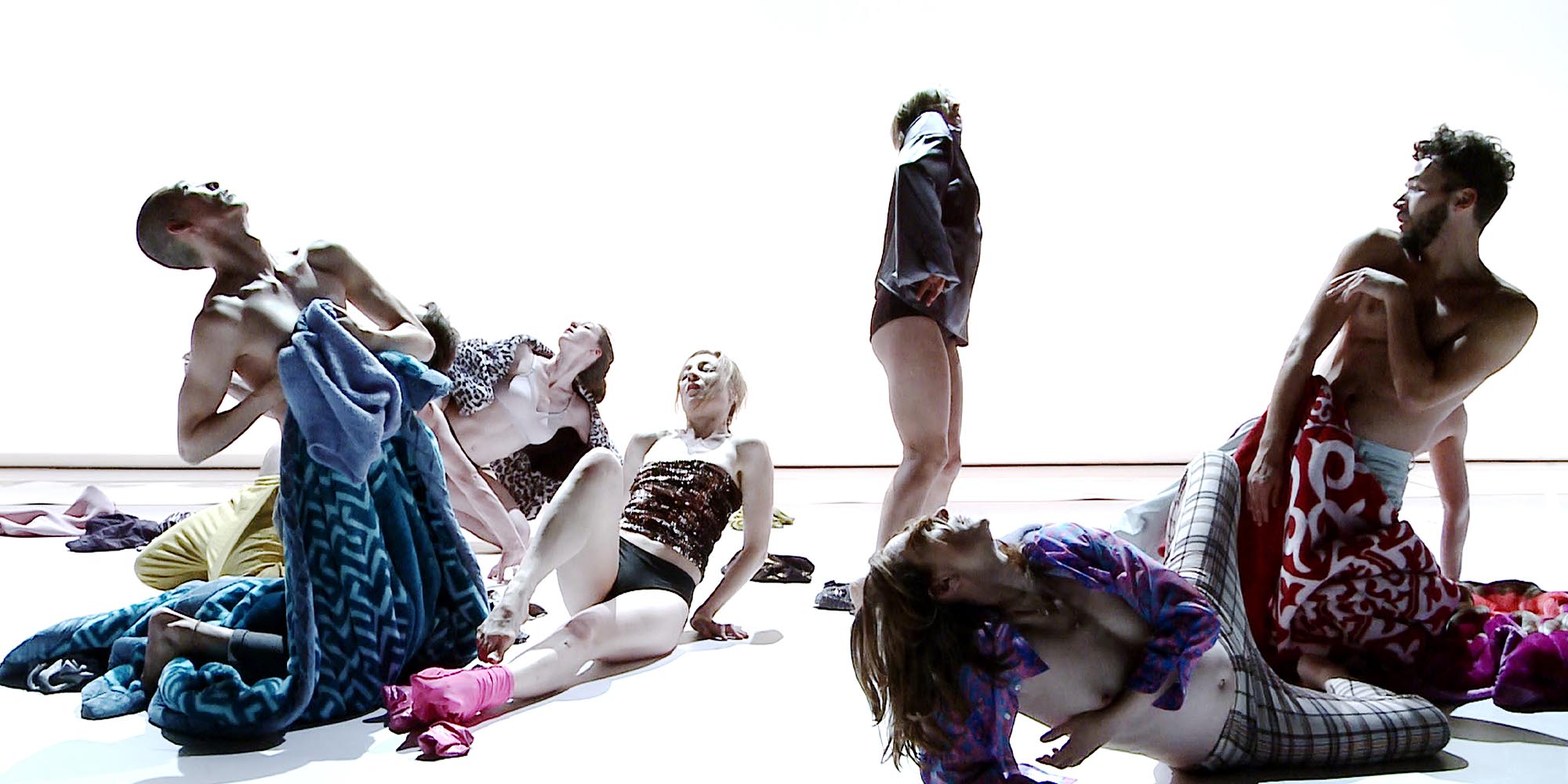 Still / Stranger Than Paradise (live / on screen)
ImPulsTanz 2021
Dance | Performance | Festival | Specials | Adults
Seriously. Our bodies are beginning to look like discontinued models … We haven't taken enough care of them by a long way, and we've looked at them in the mirror far too briefly. Our bodies live in the here and now. But they can live at the same time in a world that lies beyond the mirror, such as Alice in Lewis Carroll's Alice Through the Looking-glass or the poet in Jean Cocteau's film Le sang d'un poète. Mirror, mirror, on the wall, who is… well, the dancers in Liquid Loft's piece Stranger Than Paradise are certainly fair; but they appear like dreamy Stills, lost in the images of themselves, with a certain melancholy when faced with the alternative worlds that open up in this piece. The Wiener Company and their choreographer Chris Haring have spent over 15 years building a team which is expert in the transformation of the body into imagery, in camera equipment, and other mechanical or digital appendages. Today we can no longer ignore the machines which first enticed us to join them in their special dance so long ago, a dance which has led to the body's own estrangement from itself. And it is precisely this estrangement that Liquid Loft has hooked into in this two-part film and performance event.
Premiere performance
The performance will last 80 minutes
Don't miss a thing
Subscribe to our newsletter now.
We treat your data carefully.
The privacy policy of the Vienna Boys' Choir applies