MO 15.
May
2023
7:30 PM
Stage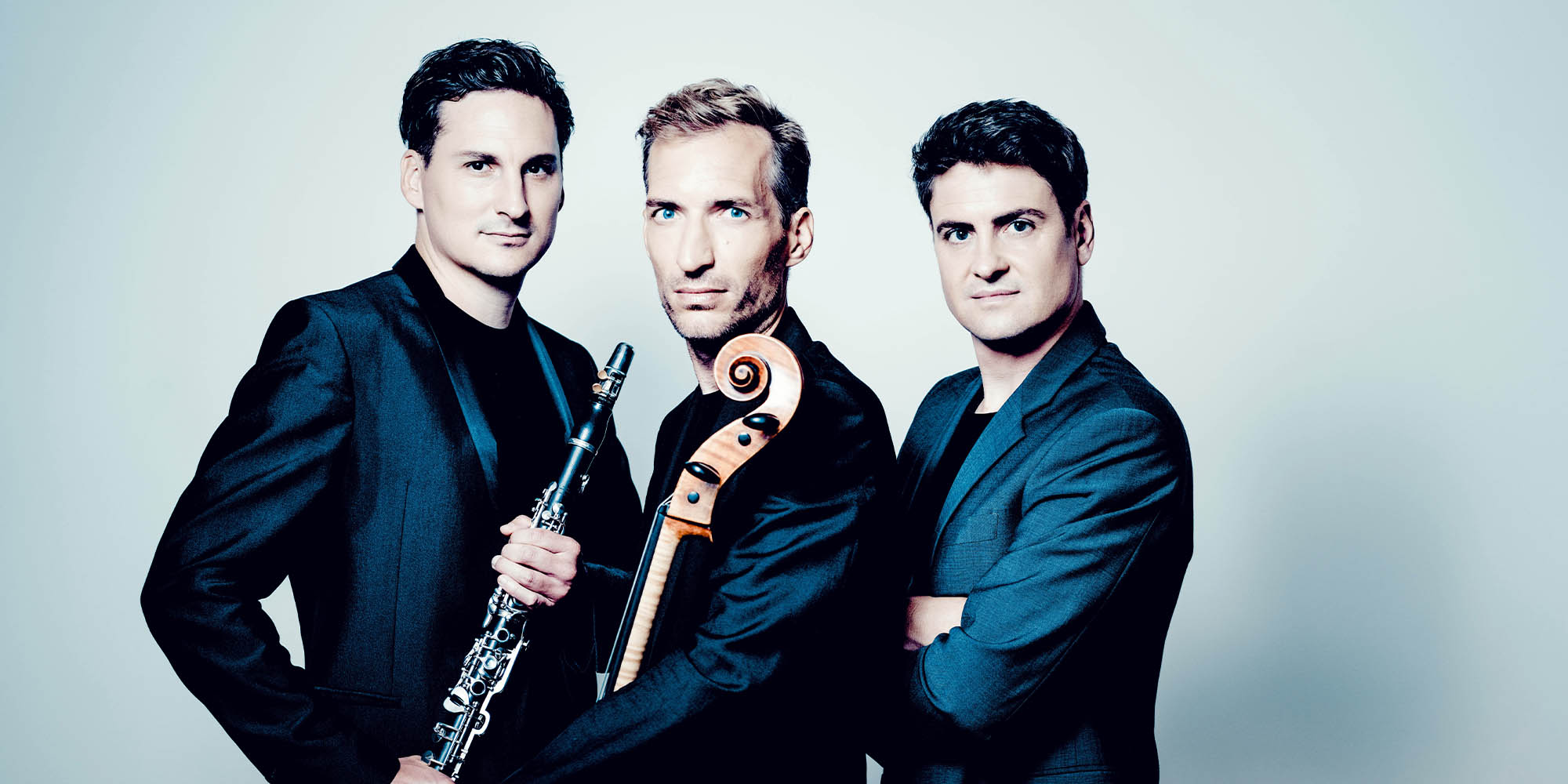 THE CLARINET TRIO ANTHOLOGY
Ottensamer - Koncz - Traxler
Chamber music | Classic | Concert | Adults
Trios for clarinet, cello and piano.
Ludwig van Beethoven did it. So did Brahms, Bruch, Fauré, Glinka and Zemlinsky. Even Arnold Schönberg did it – although his was only sixteen bars long. They all composed for a trio format of clarinet, cello and piano. Some of these became much-loved musical treasures; others have yet to be discovered.
Clarinettist Daniel Ottensamer, cellist Stephan Koncz and pianist Christoph Traxler have known each other since childhood. So they make the ideal team to find these hidden treasures. "The Clarinet Trio Anthology" is the name of their endeavour, which promises an exciting voyage of discovery to all who board at MuTh.
Trios für Klarinette, Violoncello und Klavier
Daniel Ottensamer
Klarinette
Stephan Koncz
Violoncello
Christoph Traxler
Klavier
Don't miss a thing
Subscribe to our newsletter now.
We treat your data carefully.
The privacy policy of the Vienna Boys' Choir applies