SA 26.
Feb
2022
7:30 PM
Interval
Stage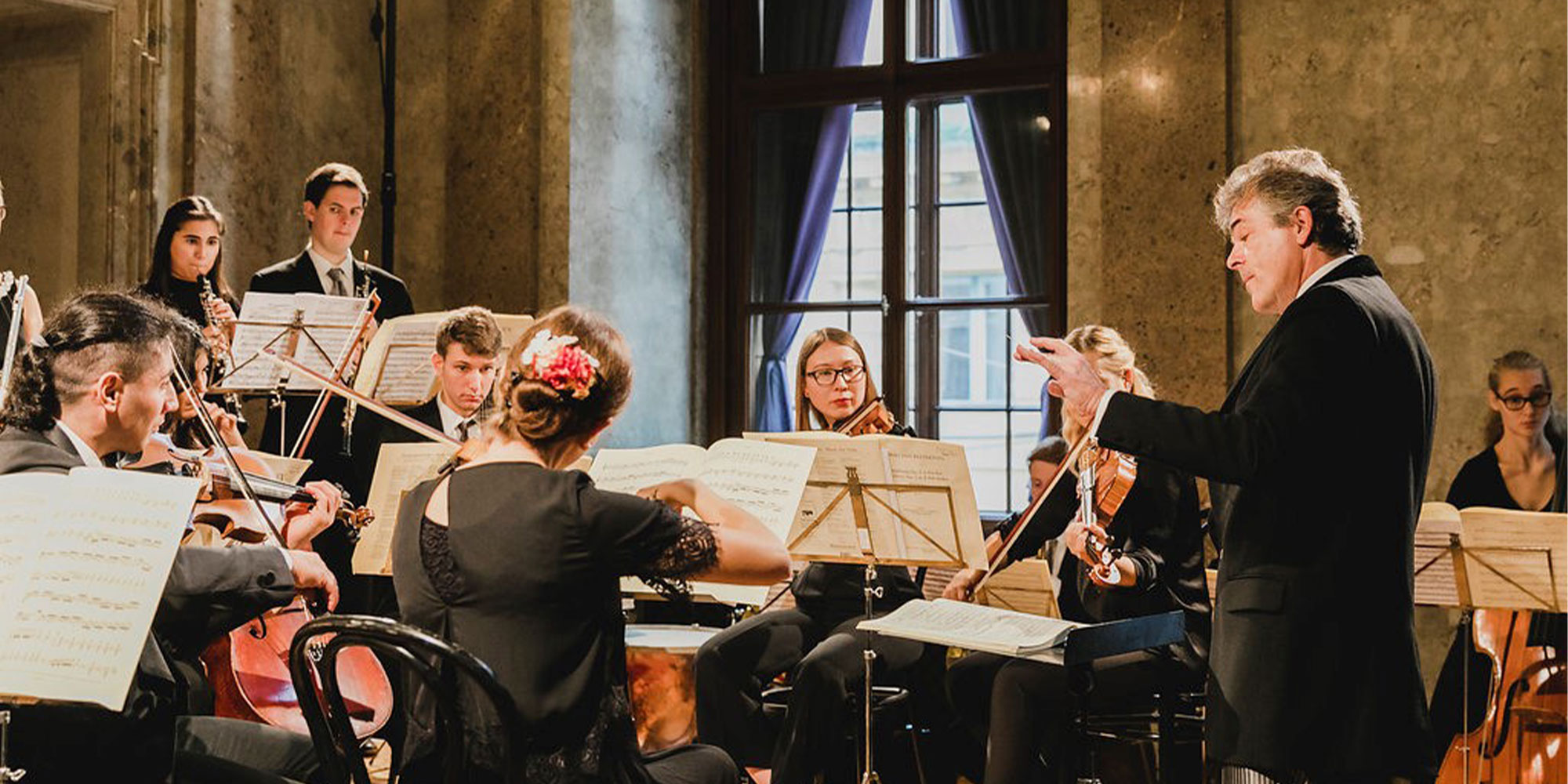 Venedigs Stimmen – Voices of Venice
Carnival concert with the Vienna Young Philharmonic
Orchestral music | Concert | Adults
This "Carnival Saturday" concert celebrates the "Voices of Venice". The outstanding young violinists and concertmasters of the Ieva Pranskute Orchestra start the programme with Vivaldi's "Four Seasons". The second musician with Venetian connections to be featured is Igor Stravinsky, as we hear his ballet music "Pulcinella". Also on the programme is Ezra Pound, the American poet. Pound lived in Venice for much of his life, and his wife, the violinist Olga Rudge, was largely responsible for Vivaldi's 20th-century revival. The celebrated actress Valery Tscheplanowa reads from the poet's work.
ANTONIO VIVALDI "Le quattro stagioni" op. 8/4 RV 297

IGOR STRAWINSKY "Pulcinella"
Junge Philharmonie Wien
Orchester
Valery Tscheplanowa
Stimme
Don't miss a thing
Subscribe to our newsletter now.
We treat your data carefully.
The privacy policy of the Vienna Boys' Choir applies