TH 27.
Jan
2022
7:30 PM
Stage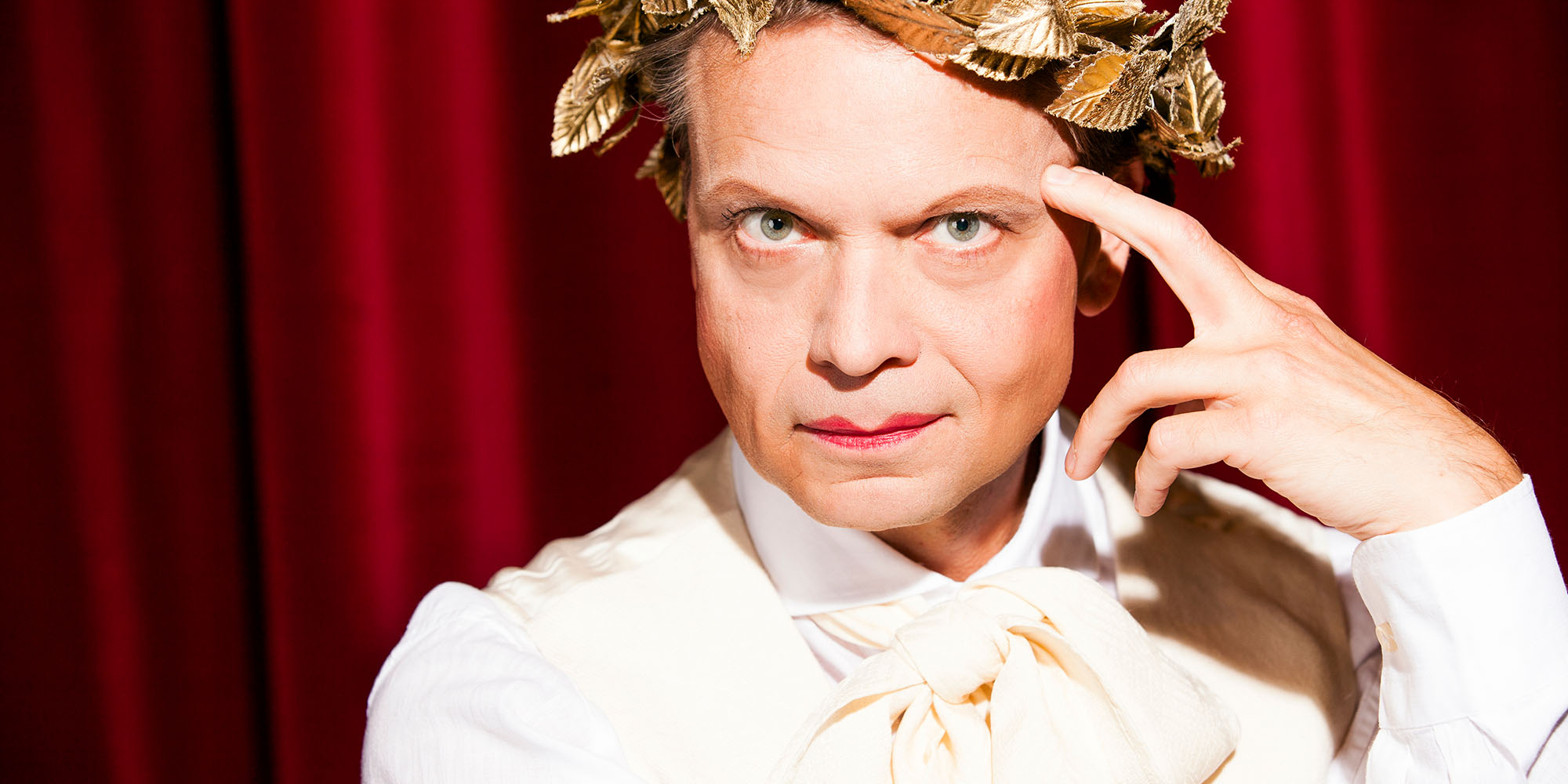 WAR'N SIE SCHON MAL IN MICH VERLIEBT? ("HAVE YOU EVER BEEN IN LOVE WITH ME?")
Max Hansen's descent into hell
Lieder & singing | Concert | Adults
"I had a certain captivating charm"… Director and author Peter Lund, actor Boris Eder and pianist Florian Schäfer recount the story of Max Hansen in a solo drama with musical accompaniment. They tell of the astounding career which "the little Caruso" and "Scandinavian humourist" forged in Berlin and Vienna in the years between 1923 and 1933, enjoying great success on the stage, in film, and on the radio. From his appearance in "Gräfin Mariza" to his role as Leopold in "Weißen Rössl" (The White Horse Inn), this tale of the illegitimate son of a Danish actress and a Hungarian "Artist of Jewish descent" is certain to brighten your mood. In 1936 Hansen played Axel an der Himmelstür (Axel at the Gate of Heaven) in Ralph Benatzky's eponymous Singspiel at the Theater an der Wien. Lund revived the piece with great success just a few years ago at the Volksoper. It was Hansen who suggested Zarah Leander as an understudy for Greta Garbo. This proved to be the beginning of Leander's great career in the Third Reich. Hansen survived Nazi rule by fleeing to Scandinavia with a forged Aryan certificate, while many of his former companions met their deaths. A complex tale made of dreams and nightmares, fate, fortune, and guilt.
Musik von RALPH BENATZKY, FRANZ LEHÁR, WILLI KOLLO u.a.
Boris Eder
Schauspiel, Gesang
Hanna Stejskal
Ausstattung
Don't miss a thing
Subscribe to our newsletter now.
We treat your data carefully.
The privacy policy of the Vienna Boys' Choir applies