FR 06.
Oct
2023
8:00 PM
Interval
Stage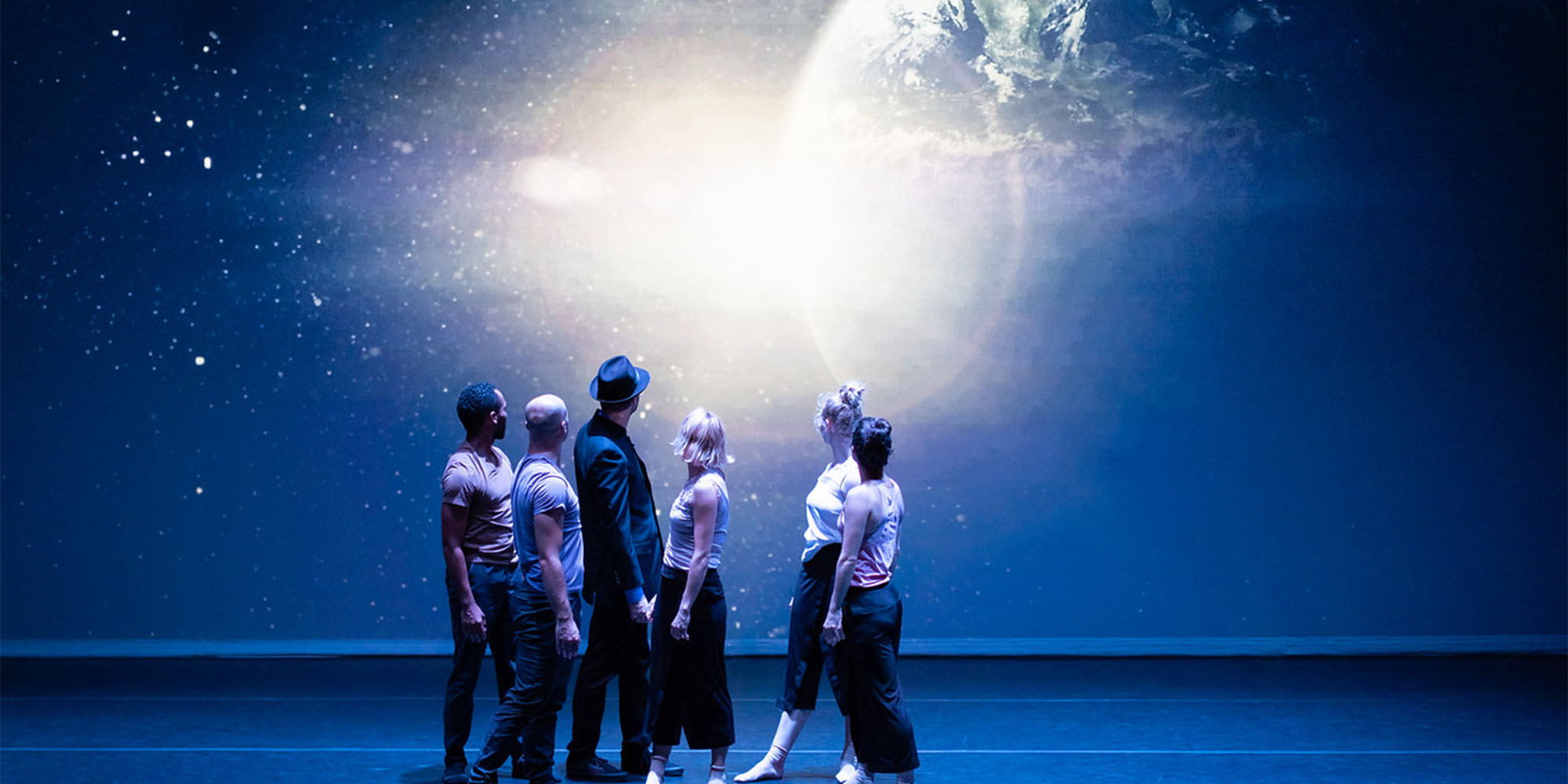 WHAT WE WANT
Atmen / Ein Stück vom Kuchen (Breath/ A Piece of Cake)
Dance | Performance | Concert | Play | 12+ | Young people | Adults | Family
How do you narrate the development of our planet and its inhabitants on stage? How do NASA data on the climate crisis transform into music? How does a scientific publication on demography become a theater play? For several years, an Austrian choreographer, an American playwright, and a Dutch composer have collaborated with scientists to shed light on various dimensions of the ecological crisis in artistic ways. Under the title 'What We Want,' they present a program of eco-theater. Eco-Theater is a movement of artists that strives to create science-based work in the context of our new climate reality toward a collective goal of environmental justice.
The evening will open with FOUR DRIFTING SEASONS by the Dutch composer Merlijn Twaalfhoven.Based on NASA data from 1880 to present, the opera singer, Sara Casey, will sing the temperature rise.
BREATH
The multimedia dance piece was created by the Austrian choreographer Gloria Benedikt and a team of scientists from Harvard University and IIASA. It depicts a journey through time, starting from cyanobacteria that accidentally produced oxygen two and a half billion years ago, ultimately enabling life on planet Earth, to the present day, where the human species is slowly but consistently depriving itself of air to breathe and then perhaps, albeit belatedly, changing course. The piece premiered at the European Forum Alpbach in 2021. It was further developed and performed in Paris at the Institut Pasteur (2022) and the Institut de France (2023).
PIECE OF CAKE (Premiere)
The theater play was developed in 2019 as part of the IIASA Science and Art project by playwright and co-director of the pioneering Brooklyn-based Superhero Clubhouse eco-theater, Lanxing Fu, and Fabian Wagner, an IIASA climate scientist. In the play, past, present, and future exist in one space as four generations of a family spanning 1950 to 2050, gather around a table to share an absurd, abundant, limitless feast. The story traverses a century of humans' changing relationship to resources and shifting ideas of what it means to have children.
If you would like a piece of the cake, which will be specifically for the premiere of "A Piece of Cake," you can preorder it here and pick it up in the intermission at Cafe Maximilian.
DISCUSSION: Following the performance, Gloria Benedikt, Jem Pickard, Merlijn Twaalfhoven, and Fabian Wagner will have a discussion with the audience.
ATMEN (Erstaufführung)

EIN STÜCK VOM KUCHEN (Uraufführung)
Gloria Benedikt, Marietta Kro, Robert Weithas
Choreographie
Brian Fath, Martin A Nowak, Elena Rovenskaya, Fabian Wagner
Wissenschaftliche Mitarbeit
Patrick Zadrobilek
Video Editing
Marietta Kro, Nandita Shankardass, Robert Weithas
Tanz
David Lang, Sounds of Less
Musik
Fabian Wagner
Wissenschaftliche Mitarbeit
Barca Baxant, Victoria Beck, Felix Frank, Katharina-Maria Franzel, Theresa Guggenberger, Raphael Macho, Robert Weithas
Schauspiel
Don't miss a thing
Subscribe to our newsletter now.
We treat your data carefully.
The privacy policy of the Vienna Boys' Choir applies