TH 04.
May
2023
7:30 PM
Interval
Stage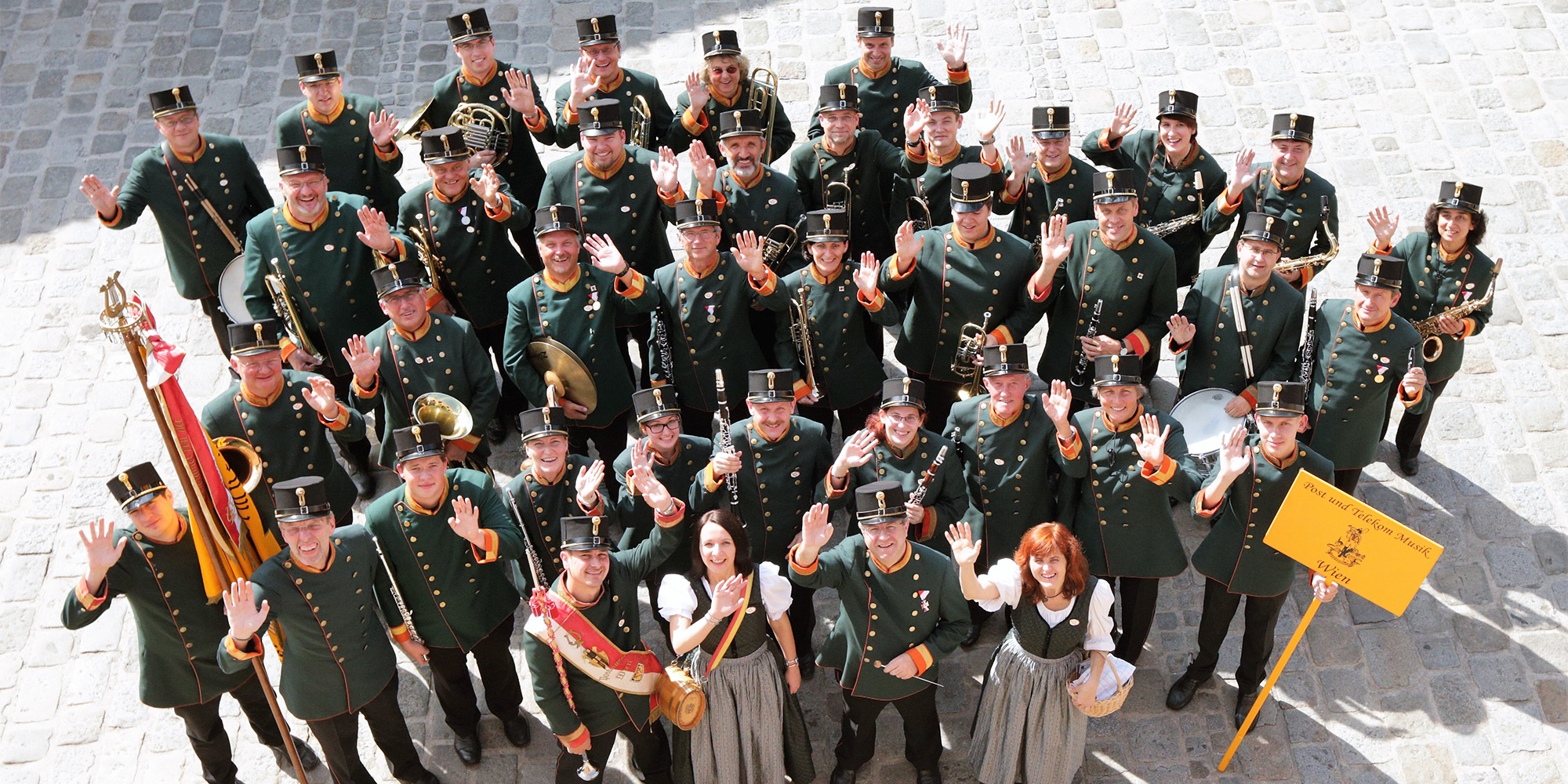 GALA CONCERT BY POST UND TELEKOM MUSIK WIEN
Special Guest: Monika Ballwein
Orchestral music | Lieder & singing | Concert | Adults
Under the musical direction of Kapellmeister Christian Schranz, Post und Telekom Musik Wien play wind music of the highest standard. Following their splendid matinee concert last year, Post und Telekom Musik Wien are performing another gala concert. The collaboration with the wonderful Monika Ballwein, the famed Austrian singer, vocal coach, songwriter and choir director, will be a particular concert highlight. Monika Ballwein has been involved in Austria's entry for the Eurovision Song Contest no less than five times: four times on stage as a backing singer, and most recently as vocal coach and mentor to the 2014 contest winner, Conchita Wurst. Come along and enjoy an evening of highly varied musical entertainment!
Post und Telekom Musik Wien
Don't miss a thing
Subscribe to our newsletter now.
We treat your data carefully.
The privacy policy of the Vienna Boys' Choir applies