MO 14.
Jun
2021
7:30 PM
Stage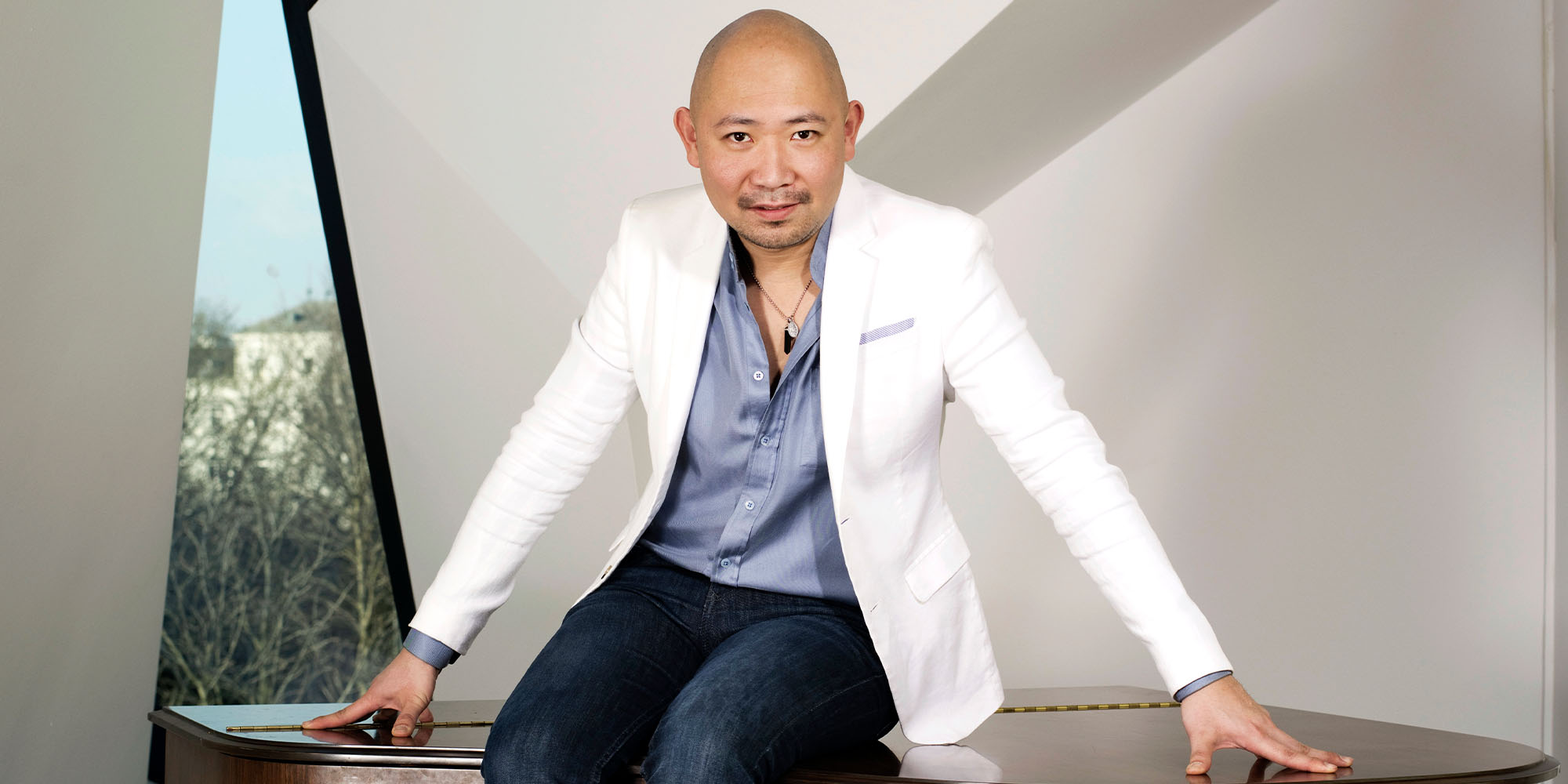 Klaviervirtuosen – Zwei Konzerte für vier Hände
Im Zentrum das Klavier/Jimmy Chiang & Friends in the MuTh
Chamber music | Concert | 0-3 | Adults
Zwei exemplarische Klavierkonzerte treffen aufeinander – Ludwig van Beethoven reibt sich an Alfred Schnittke. Ungewöhnlich dazu die Besetzung, gespielt auf zwei Klavieren: Von Jimmy Chiang und Maria Radutu.
Beethoven steht mit seinem dritten Klavierkonzert, in c-Moll, an der Schwelle zu seiner heroischen Phase. Er arbeitete mehrere Jahre daran, mit Mozart, und vor allem dessen c-Moll-Konzert KV 491 im Augenwinkel. 1803 spielte es Beethoven selbst im Theater an der Wien erstmals öffentlich.
Alfred Schnittke war erst 26 als er sein erstes Klavierkonzert 1960, in der Zeit kurz nach seiner Ausbildung und ein Jahr vor seiner Lehrtätigkeit am Moskauer Konservatorium komponierte. Auch dieses Werk ist großen Vorbildern verpflichtet: Schostakowitsch und Prokofjew.
Ludwig van Beethoven, Klavierkonzert Nr. 3 c-Moll, op. 37

Solopart: Jimmy Chiang
Alfred Schnittke, Klavierkonzert Nr. 1 (1960)

Solopart: Maria Radutu
Don't miss a thing
Subscribe to our newsletter now.
We treat your data carefully.
The privacy policy of the Vienna Boys' Choir applies